Wednesday, Sept. 14, 2005 @ 10:29 pm
Burning Bog
---

I sit under a teepee of blankets, rocking back and forth, tears down my face. I promised him one night that I would never leave. I promised. Now it is him who is leaving me. The reasons resound: a wooden spoon banging my soup-pot head at midnight on the first day of the New Year. Phrases painful and metallic: "You don't talk to my friends." "You are impossible to talk to." "You lack intimacy."

There's no pretending anymore; I am relieved to be myself. Curl up inside me where it is safe and dark and warm. Now I can do whatever I want. I call Jeff.

He leaves his Friday night plans to come see me. I don't tell him what happened. I don't even try to hide the swelling around my eyes, the white parts stained red. When I see him my heart leaps and I forget about those things that are wrong with me.

We go to the lake, under the twinkling lights of the Metrotown high-rises, surrounded by dark water and rustling fields. We battle raccoons, witness the scattering of underage drinkers into the trails, a frantic sprint. He brings my face up to his and exhales into my mouth. I breathe in the smoke and hold onto it, hold onto him. Eyes open, I stare into him.

He kisses me softly, with hesitation, and I tuck my thumb into his palm: a question, will you keep me warm tonight? He lays an arm casually, caringly over my hip as we fall asleep.

But it all just functions to push my grieving to later times; I'd never felt the grief that I felt the next day. He confesses: I never cheated on you, but I started smoking again two months ago. Mark found me alseep on the beach last night.

I drive at night and remember his boots are in the back of my van. I imagine driving to his house. I stand on the sidewalk, engine still running, I cry out in grief and hurl them towards his window and the glass shatters over his bed. One boot hits the window frame and falls to the driveway. I scream out manic, broken-hearted: "I promised I would never leave." I drive home, the road is blurry through tears, and I half-hope for an accident so that there is something physically painful to take my mind away from atrophying heart.

I spend a day pushing my body to the limit, considering what he means to me, whether I truly want this to be the end. If I keep my heart moving it doesn't have time to remember that it is broken. Up in the mountains, nearly alone, me and Dad. Hand over hand, climbing the chimney of the Black Tusk. Some handholds wobble, crumble and clatter down to the scree at the base of the basalt volcanic core. I focus in on the ring on my thumb - the ring he slipped over my knobby knuckle that half-drunken night. It still gives me strength, it still has power, hand-over-hand up to the top, confidence growing with each meter of altitude gained. The more difficult the climb the more rewarding the accomplishment

Back at sea level I answer his call. I accept his invitation to dinner.

The haze of smoke moves around the city, a dynamic living mass given life by the winds. It leads me; I follow the ashy cloud from suburb to suburb. My heart beats, the bog, remembering the days before, days of me and Tim, exploring the bog and each others hands. The smoke rises in thick sepia plumes from the soft acres of Labrador tea, mirroring the feelings in my own heart – a fire soggy, put out, but still burning beneath the surface.

It is difficult to say whether his surrender to me was to be expected or assumed, and it is even more difficult to explain the loss I felt at his departure. When asked how I felt about his leaving I would recite, "I feel a loss." A simple statement, used more often in the context of a physical death, but seemingly appropriate for the emotional loss I felt at the sudden ending of his love for me. I grieved intensely, for hours at a time, wanting nothing more than to stay in the darkness of my bedroom, to feel the flannel hug of the familiar bedsheets around me.

And suddenly it is his hug instead of the flannel, and we pretend that nothing has happened.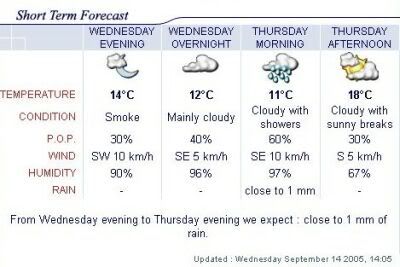 �