Monday, Oct. 31, 2005 @ 8:37 am
Porteau Cove
---

Another weekend under tarps, stars. I brought star maps and we would have found more constellations if the clouds had not filled in the sky so quickly. Sea to Sky. Water filling every spare space from the ocean floor to the top of the atmosphere. Swimming, slipping over the algae-covered shore, rain slapping against the taut blue tarp.

In the night I take off my touque and pull it low over his ears. He pulls me so close, beneath the pile of sleeping bags and blankets - I'm warm all night, burning, fire... for once... finally... I am fire.

In the morning we make pancakes on the Coleman stove. Sitting side-by-side at the picnic table, camp-stove coffee, blue-ish skin from the cold and the azure tarp overhead. Breath condenses like the fog over the inlet.

You're just great.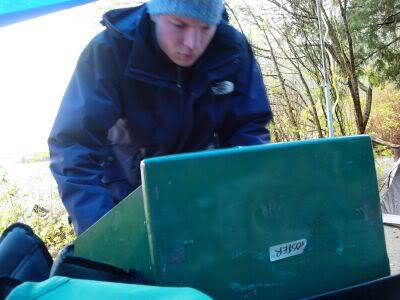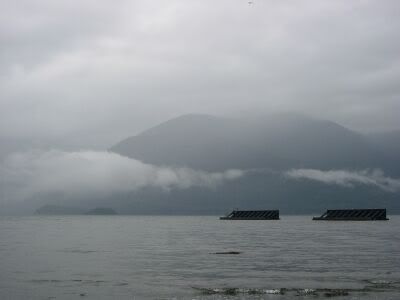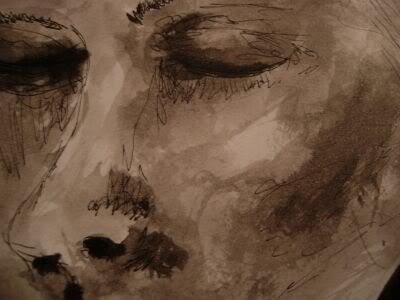 �