Tuesday, Jul. 25, 2006 @ 5:33 pm
Heat Wave
---

In the heat, sweat drips from behind my knees, down the backs of my legs. Filters dig into my back, polarizers and velvet-lined leather cases, all the glass of Japan smoothed convex, concave, and I see all the beautiful skies in a deeper blue than before.

Don't let this feeling go away, he said, and I didn't. I didn't let go of the wonder, of him, of Daniel. You're a star in the face of the sky.

I let my digital camera grow dusty, rusty forgotten, as I learn what photography is really about. Even though I have never been a fast-forward person, the days slow, nearly rewind, as I shed quick conveniences in favour of simple machines. The wooden spoon in my hand. Gingersnaps in the cookie jar. Negatives and prints littered around the cottage. Our cottage.

And I'm finally letting myself be seen again. As if emerging from a pupa, my 6am run up Gatensbury is bringing my collar bones to the surface once again. It is time, for him to see me, what I am really like underneath my soft protective layer.

With a growling stomach I led chestnut Ben and going-into-first-grade Nicole down around the end of the property, through alder saplings and knee-high grass. I was going to allow myself a summer off, from the barn, from the kids, but I couldn't resist a daycamp of these kids. Wide eyes. What have those eyes seen? I'm careful to not speak of homes, of fathers, of anything but horses and horse poop and the various pieces of leather tack. All smiles.

This is good, you know, really good.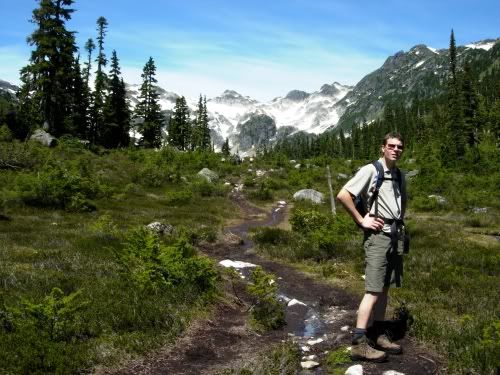 Daniel at Brandywine Meadows. No flowers yet...

From the Spotmatic:

Ducklings at Como Lake.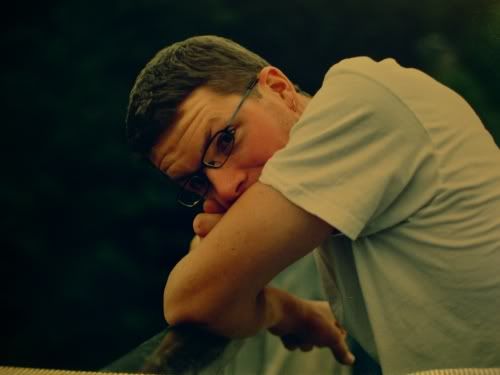 Capilano Dam.
�