Saturday, May. 12, 2007 @ 4:17 pm
Night Rides
---


We go for bike rides after dinner, riding vintage ten-speeds that we rescued from the back woods of Metchosin and restored into comfortable city cruisers. We ride along the coast, either up towards Anderson Hill (my favourite park) or down towards the city (Daniel's favourite destination). I love the Hill because of the wild oak meadows, the lighthouse on the rocks, the Strait, and the towering Olympics in Washington State beyond.

In town we ride by the Parliament Building, past the hordes of tourists and neigh at the horse-drawn buggies. The cruise ships, towering white beautiful ships, lined up at the berths.

Switch to horses. I took on Sandy now, in addition to Patrick. She's sweet and wheat blonde, little, my little pony. We rode down to the lake this morning with the other ladies, and she out-marched the huge horses. My Sandy.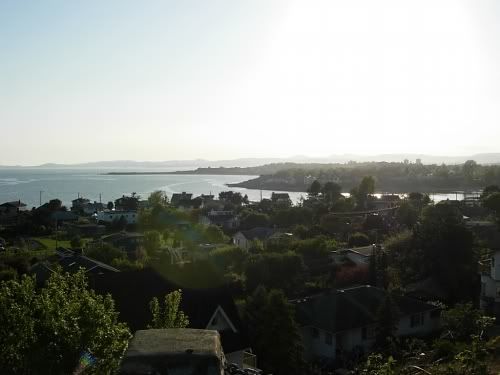 The view over our neighborhood.




Daniel at Anderson Hill




Camas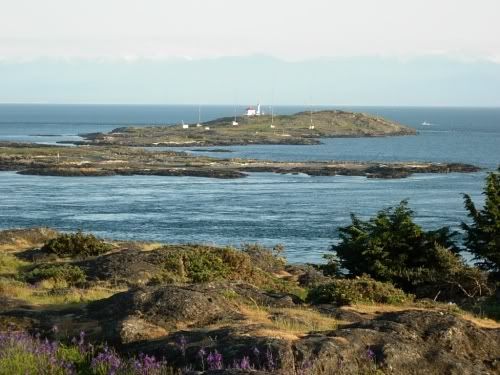 Triangle Island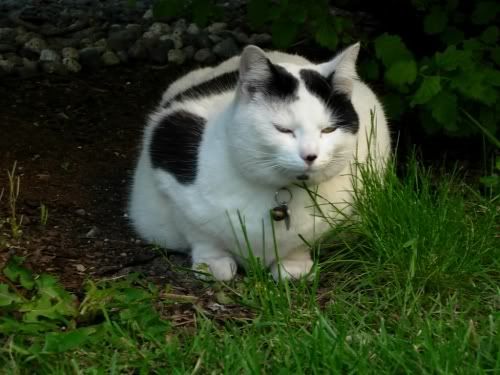 Phoebe, the Fat Cat Next Door.



�