SWORDFERN

Profile - Archive- RSS
Notes - Email - Diaryland

Purgatory - Sunday, Feb. 10, 2019
Day Fifteen - Saturday, Feb. 09, 2019
Day Fourteen - Saturday, Feb. 09, 2019
Day Thirteen - Thursday, Feb. 07, 2019
Atonement - Thursday, Feb. 07, 2019


Sunday, Jan. 06, 2008 @ 9:06 am
Back to School
---

We spent most of the holidays up in the local mountains. Here is Daniel snowshoeing in knee-deep powder on Mount Seymour.









Me and Dad, looking down over the city from Birthday Rock on Grouse Mountain. Gorgeous metallic winter light.









We were tourists in our own city, here visiting Fort Rodd.








Also at Fort Rodd





Also at Fort Rodd... distracted from the batteries and emplacements...








I did some knitting over the holidays too. Here is my Foliage toque (pattern from Knitty) in 'denim' merino wool.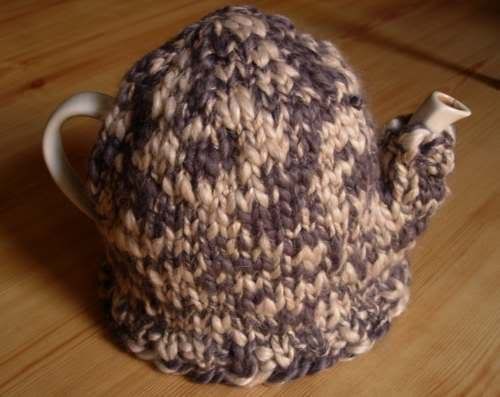 Tea cosy. We were at a party just before Christmas were we were pestered about our 'island' sweaters, 'island' shoes, and 'island' haircuts. So, to play up the joke, I knit an 'island' tea cosy - very Hippie, very Cowichan! My own design, knitting two strands of a very tough, roving wool blend.


�