Tuesday, Jan. 13, 2009 @ 8:23 am
Pencil Case
---

I've been crafty lately: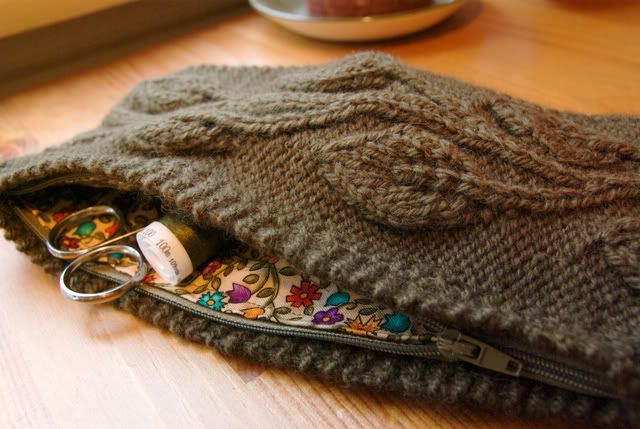 A knitted wool pencil/notions case lined in printed cotton, finished with an 8" zipper.
D told me I should sell it, but it wouldn't be worth the amount of time that I put into it. Probably about 4 hrs worth of work and only $4 of supplies.
�