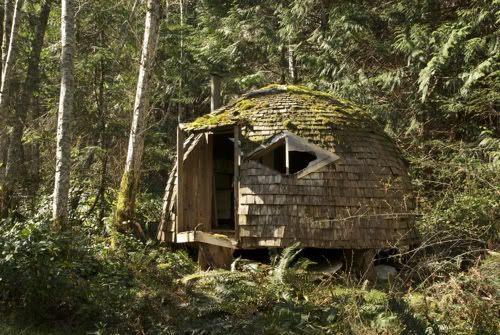 We stayed on our friends' property. They purchased the property in the 70's, and they built a geodesic dome in the woods. A divorce and 30 years later, this is the state of the dome.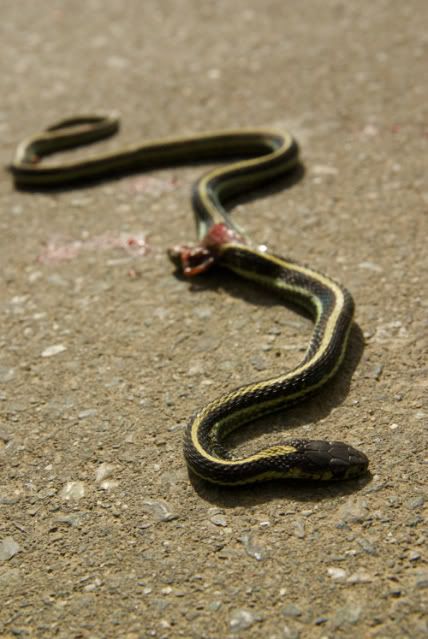 Their property straddles the road, meaning that the outhouse is across the road. I found this guy on one of my many trips. He's the victim of ferry traffic.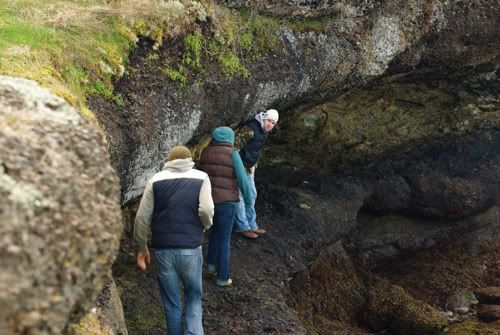 Denman has interesting geology. Here's Dan, Jill, and D exploring some caves.

Here they are again, this time at camp, lazing away the afternoon.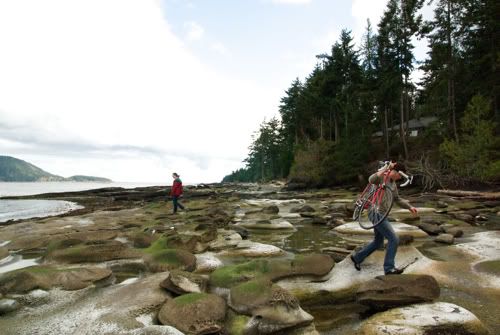 We went for a walk to a pottery studio one afternoon, and we walked back along the sandstone shelf of beach.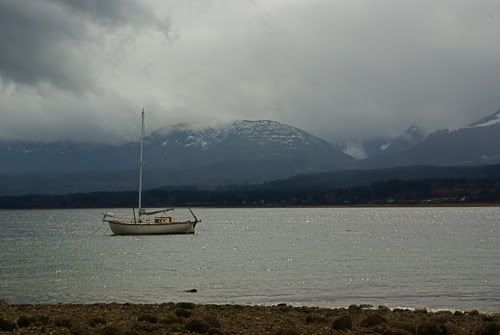 I went for a walk while waiting for the ferry off of the island. I will miss the west coast.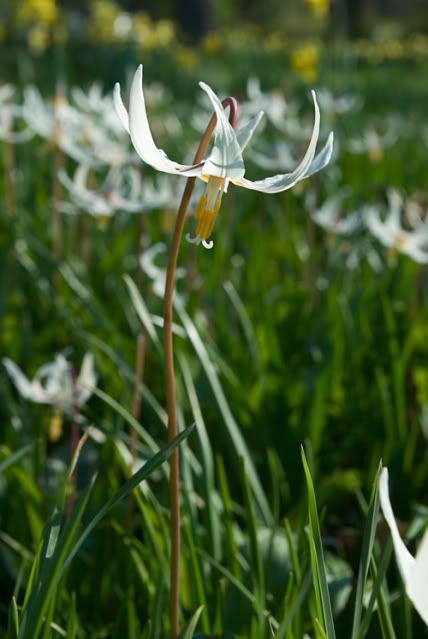 And finally, this is the time of year that I wait for: fawn lily season. My battery died right after taking this. I will be going back tomorrow morning for more. Oh, Victoria. So lovable!

�