SWORDFERN

Profile - Archive- RSS
Notes - Email - Diaryland

Purgatory - Sunday, Feb. 10, 2019
Day Fifteen - Saturday, Feb. 09, 2019
Day Fourteen - Saturday, Feb. 09, 2019
Day Thirteen - Thursday, Feb. 07, 2019
Atonement - Thursday, Feb. 07, 2019


Sunday, May. 10, 2009 @ 9:47 am
Faculty Award
---

I found out on Friday that I have been chosen to receive the Faculty Award.

It gives me a lot of confidence to think that all of the teachers sat down in a room and looked at the list of students, highlighted my name, discussed my grades and attitude, and decided that I best represented what they expect from a student in civil engineering.

I have really accomplished something in the last two years. This isn't a big name university. It's just a small college, but it's a college with heart. From now on, my life will be changed because of these teachers who gave me an opportunity to make something of myself for the first time in ten years.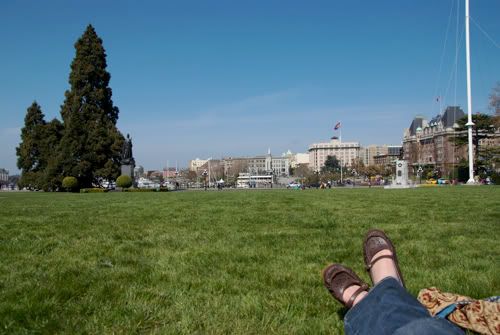 Lazing around on the lush lawns of the parliament buildings.

�