Here's a taste of what we've been up to over the last month. D's been so happy lately; it's incredibly refreshing. I'm glad that he's going to change things for himself.

This was just before he was laid off. Starting to relax and do things that he loves. I hung out of our window to take this.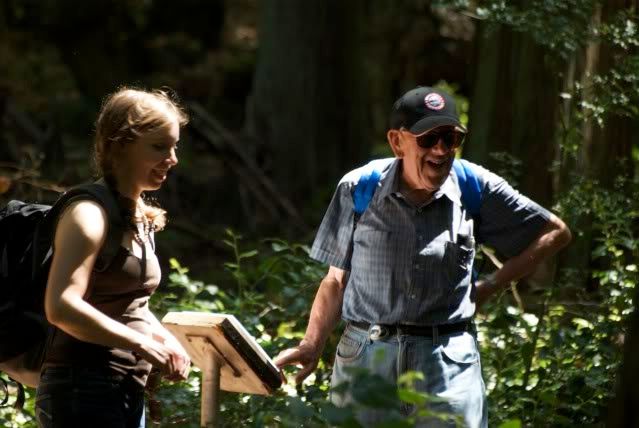 This is me with his Grandpa during our trip over to Newcastle.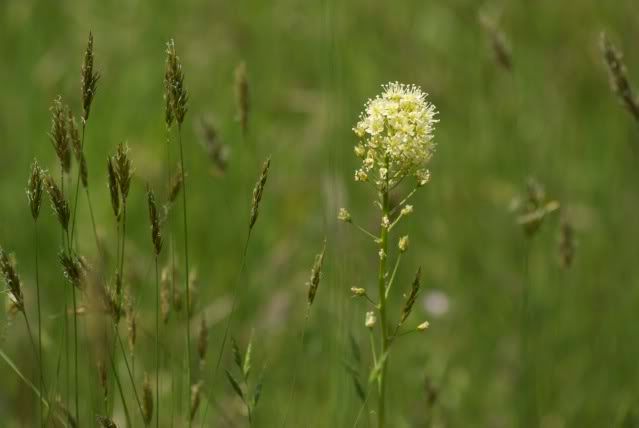 I found a gorgeous meadow on Newcastle.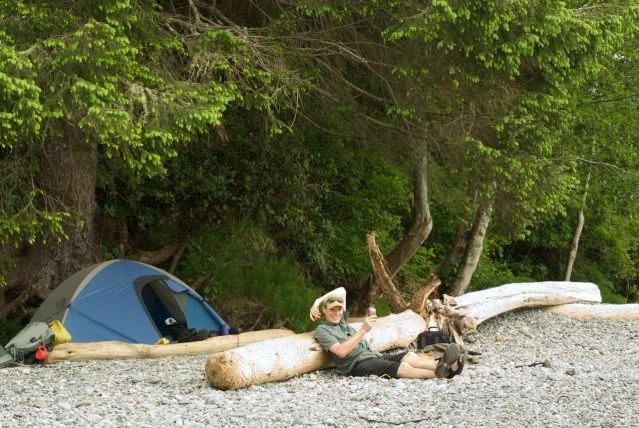 This is from the miserable camping-with-a-two-year-old weekend at Sombrio. However, this was before the cranky kid arrived. We had a really great couple of hours!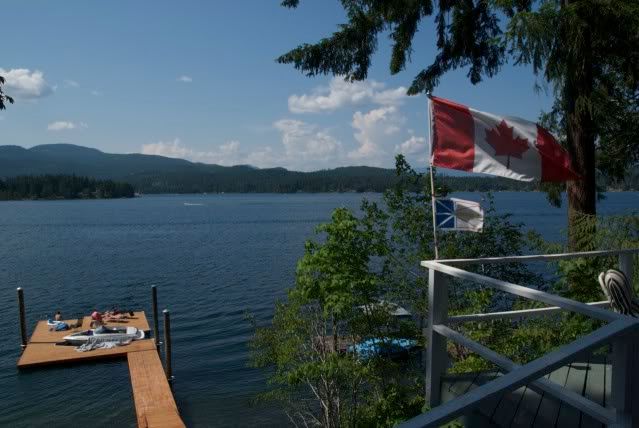 Last weekend we went up to my sister's boyfriend's cabin on Sproat Lake.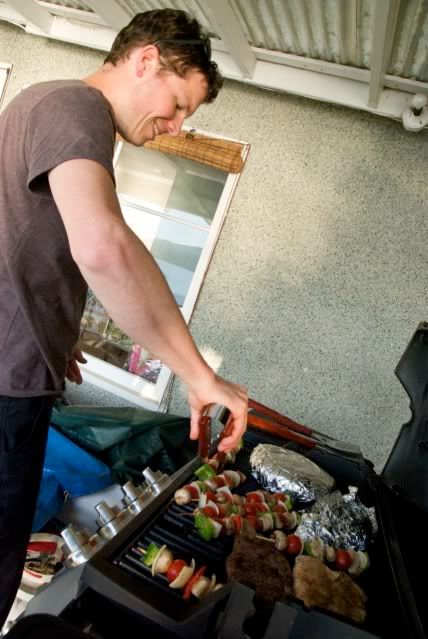 Here's evidence of our 'flexitarian' diet. Normally we eat beans. On occasions, we eat salmon, halibut, chicken, and steak all in one meal. hahahah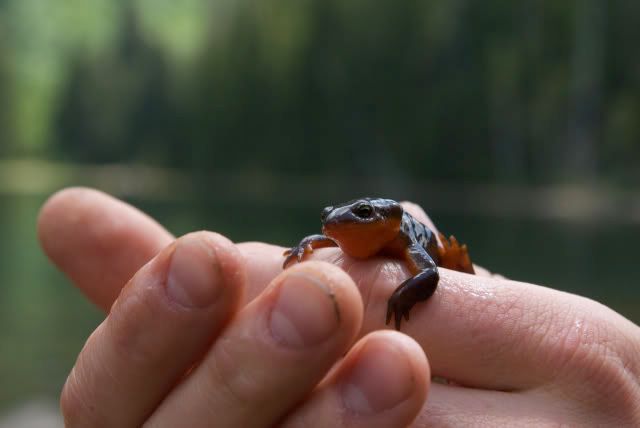 We took my 'new' Pathfinder up to a little lake. D attempted to fish. We found salamanders.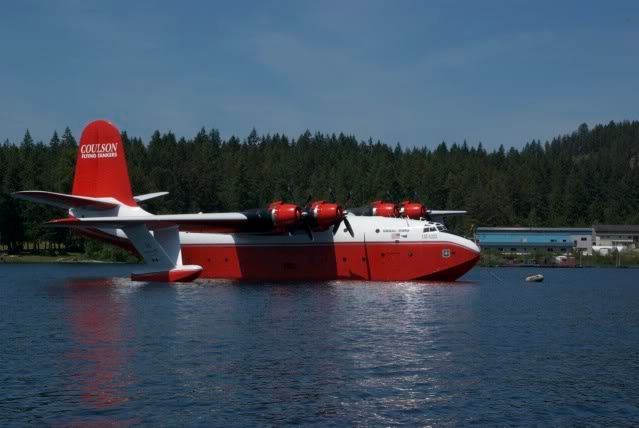 We took the boat out on the lake and buzzed by the MARS bombers. So huge. Apparently tourists call 911 to tell them that a plane is down in the lake.

Daniel, embracing being unemployed.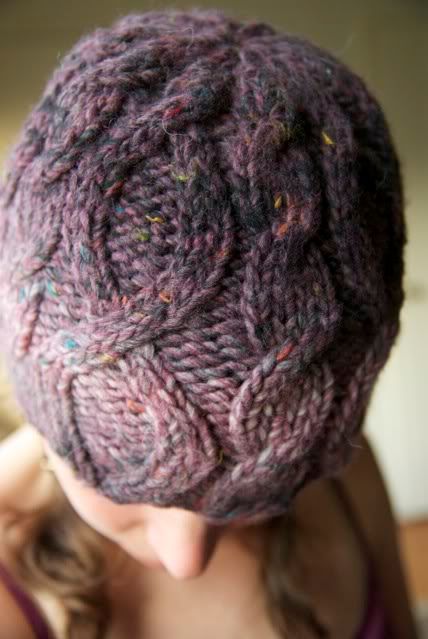 I'm still doing a fair bit of knitting these days, usually while we watch movies.

And finally, we needed to document our life in Victoria. This pretty much sums it up. Why are we leaving this place?