Sunday, Aug. 08, 2010 @ 5:11 pm
The Summer of Homeownership
---

So, I haven't been updating a lot lately. Busy is good, and I am very comfortable in my skin these days. Life has settled into chaos.

The rhythms of maintaining a house; working at a busy, understaffed engineering firm; maintaining relationships with family, friends; cooking local, whole food; occasional selfish forays into the bush for exercise; raising a kitten; improving the yard and garden. I sacrifice sleep to voraciously read a book a week.

Due to the above, I have less physical stamina than usual. Running has been cut from my daily routine. When there's a lawn to mow and dandelions to pull, there's simply not time for a 30 minute run on a week night. However, while my body softens, my mind is sharp, keen, and balanced. I have patience and determination, will power, and confidence. I work hard every day, doing things the right way, cleaning up after myself.

I imagine that this is what life is going to be like for the next two years while Daniel is in school. While the certainty and commitment scares me, I don't mind our routines. At age 29, I have created a comfortable middle class lifestyle for us that wouldn't be possible in a larger, more affluent city.

For that, I am thankful.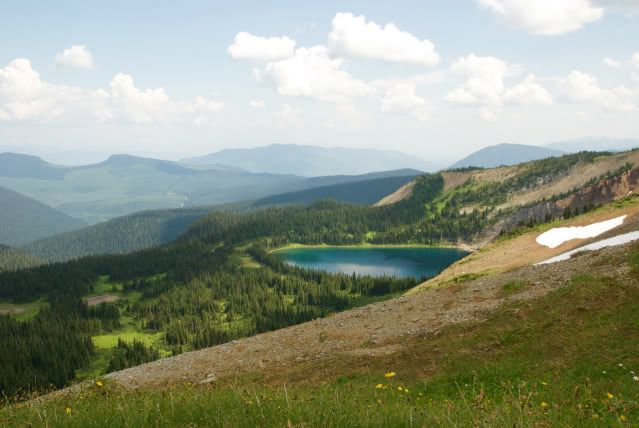 A rare hike into the alpine: Raven Lake in Grizzly Den - Sugarbowl Provincial Park.

Wildflowers along the trail.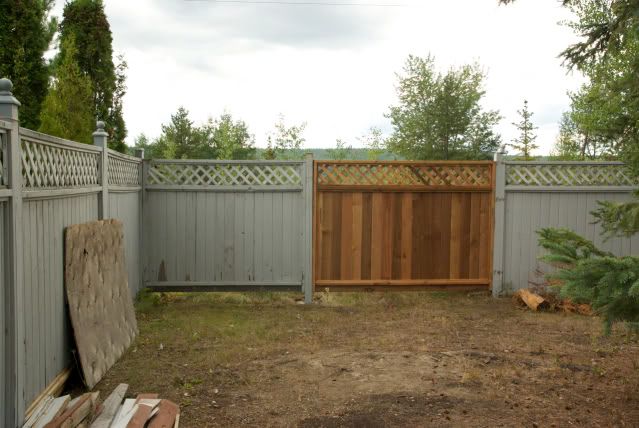 Project #3847938579485749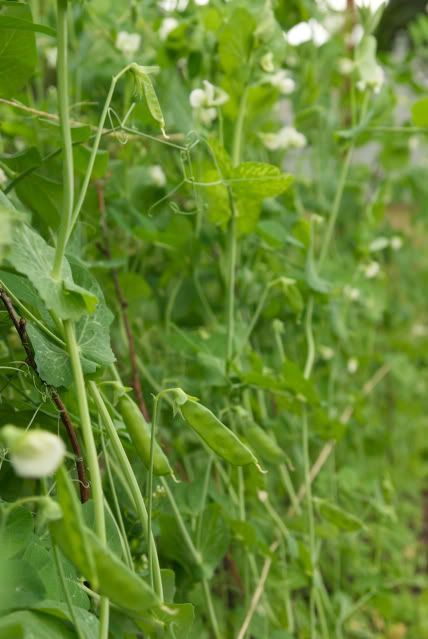 Peas "Alaska" in my garden.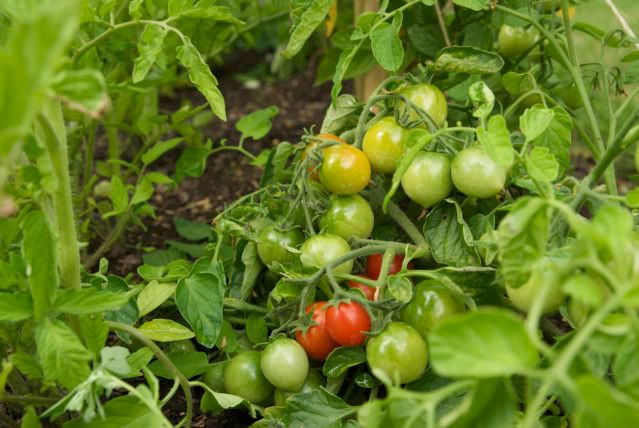 Red tomatoes!!!

Lettuce is nearly ready! I'm really proud of my vegetable garden. I ripped up the sod by hand and hauled a pile of top soil and manure to the site in the back of the yard. Huge amount of work. But totally worth it.

I made this garden last Sunday to spruce up the side of the house, lol. I used my finely-honed sod ripping skills. Not much to look at right now, but it should fill in a bit next year.
�