SWORDFERN

Profile - Archive- RSS
Notes - Email - Diaryland

Purgatory - Sunday, Feb. 10, 2019
Day Fifteen - Saturday, Feb. 09, 2019
Day Fourteen - Saturday, Feb. 09, 2019
Day Thirteen - Thursday, Feb. 07, 2019
Atonement - Thursday, Feb. 07, 2019


Sunday, Jan. 23, 2011 @ 7:30 pm
Snowy January
---

My life: cooking, skiing, skating, shoveling, cuddling, reading, working, sleeping. Balance has been restored, and I am feeling happy and healthy.

Daniel is working on a project on the big computer, so I am reduced to posting cell phone photos.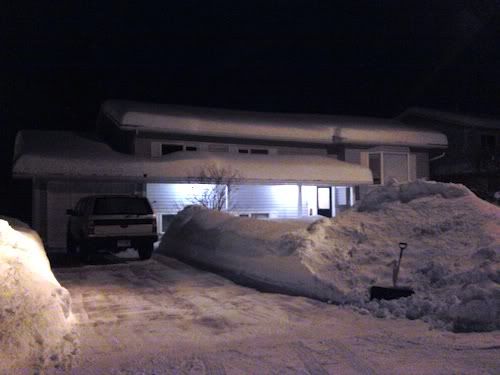 Here is what the house looks like right now. Last week it snowed, and then it snowed some more, and then it snowed even more. Our neighbours did our driveway with a snow blower on one of the worst days (yay for having retired neighbours!), but all of the rest was done by hand. We can't see much anymore out of the second story bedroom windows. Some people have started shoveling their roofs.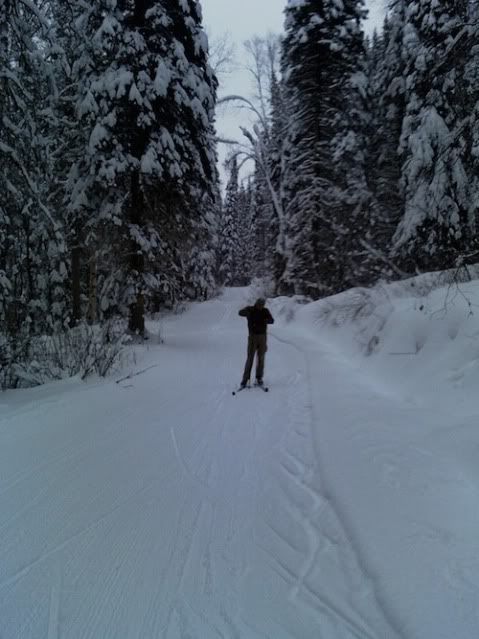 All of the snow has made for great conditions at our local cross country ski area. We've been taking advantage of this at least two times per week.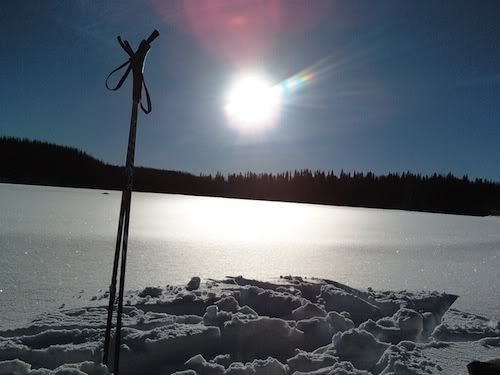 But we also get out into the back country. We have Nordic back country skis (classic cross country skis on steroids) that we take out to make fresh tracks and leave the lycra behind.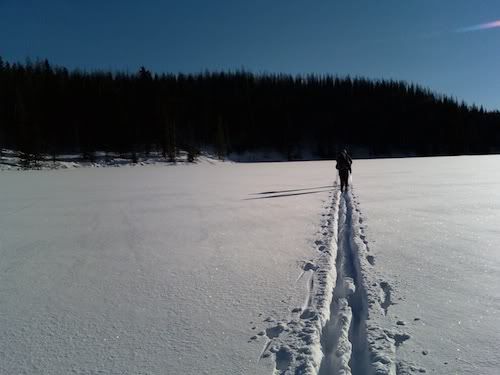 This was today. Bluebird day. Frozen lake paradise. A lady moose crossed our path; we watched her lumber up the shore on the other side of the lake.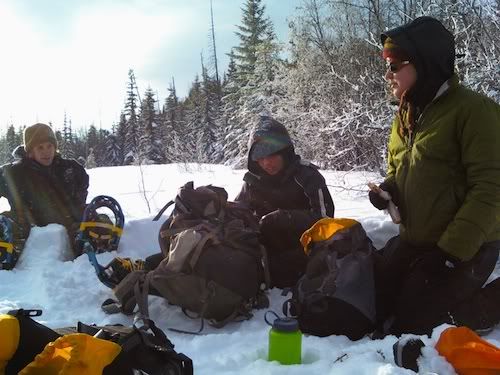 Our days in the back country are not very intensive. We take newbies, we take breaks, we take it all in.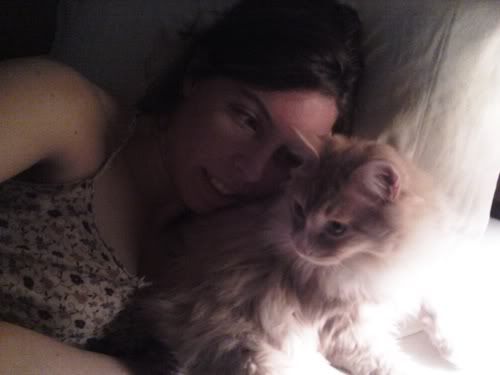 And then there are sleepy mornings with Alf. My heart expands and breaks slightly each morning when he sits on my pillow and licks my face.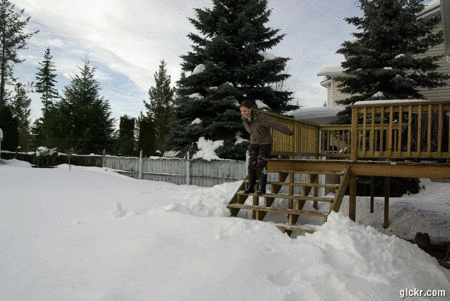 And then there is being silly. Waist-deep snow invites silliness.
�