SWORDFERN

Profile - Archive- RSS
Notes - Email - Diaryland

Purgatory - Sunday, Feb. 10, 2019
Day Fifteen - Saturday, Feb. 09, 2019
Day Fourteen - Saturday, Feb. 09, 2019
Day Thirteen - Thursday, Feb. 07, 2019
Atonement - Thursday, Feb. 07, 2019


Wednesday, Mar. 30, 2011 @ 8:40 pm
City Views
---

I found a park on the weekend that I didn't know existed. I'd asked multiple people where to go in PG for a view of the city. Long-time residents couldn't come up with anything. And then I found this park: a small parking lot tucked in beside the highway, a short hiking trail over moderately steep terrain leading down to a viewpoint on the cutbanks overlooking the city. Beehive burner, rail yard, and uninspired office blocks.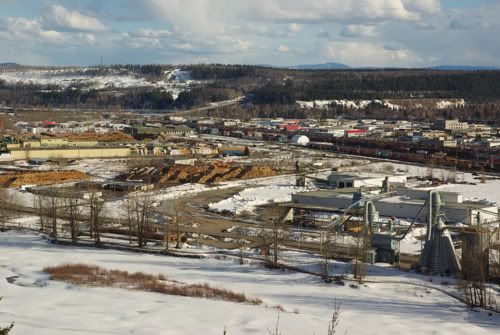 And to the left, logs piled up neatly, more rail yard, and more uninspired architecture. Airport hill rising up in the background, the correctional centre welcomes visitors to town.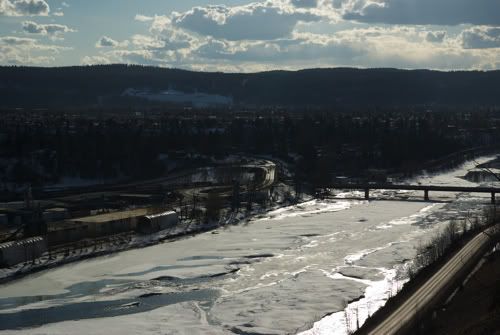 To the right is the suburban area of the bowl. Spring break up on the Nechako River.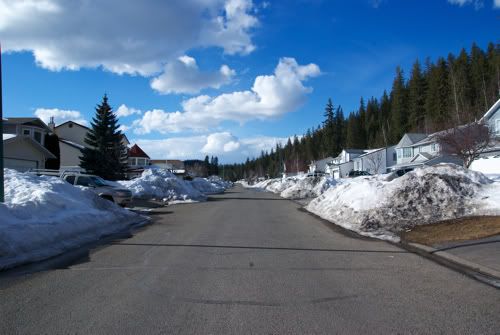 Just to keep track, here's the neighbourhood snow pack on the last weekend in March. Still a long way to go.
�