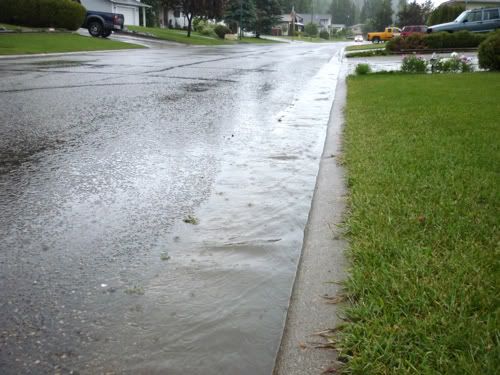 The gutters after a quick rain. The neighbourhood is a uniform lush green, there's been so much rain in the last month. Bugs abound. We become housebound and listless, unmotivated, uninspired.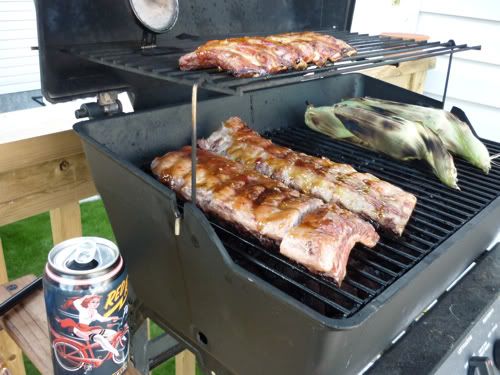 The sun comes out occasionally, and for that there are BBQ ribs and corn. To think that we were once vegetarians, but admittedly this is a rare feast for us. Variety and moderation guide our current daily diet.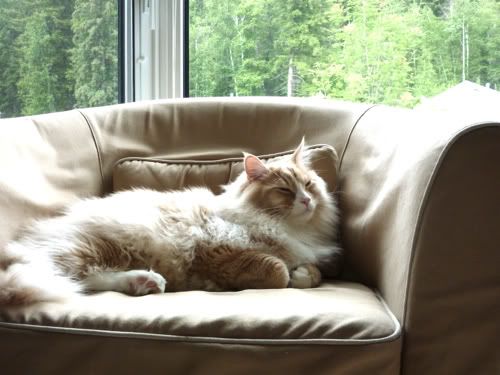 Alf in all his fluffy glory, relaxing in his favourite chair.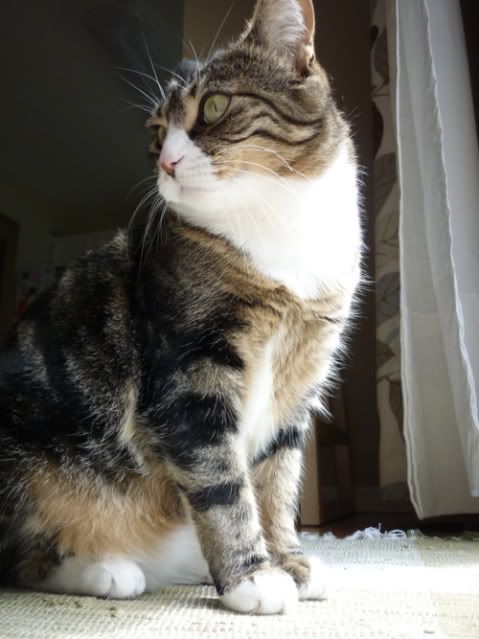 And Miss Mabel. Perpetually unphotogenic. But here she shows off her gorgeous striping reminiscent of Cleopatra.

Daniel picked us up a new camera at a pawn shop last weekend. It's just a basic point and shoot, but it does video far better than my ancient pocket camera, which is pretty much falling apart after years of heavy abuse. We will bring this cheapie with us mountain biking, cross country skiing, and maybe occasionally around town.

We have come to a conclusion that Prince George is ultimately uninspiring, which is its fatal flaw. It's a counting down game now, just months rather than years before we dig up our roots once again.
�