Monday, Jan. 02, 2012 @ 10:01 am
Holiday Summary
---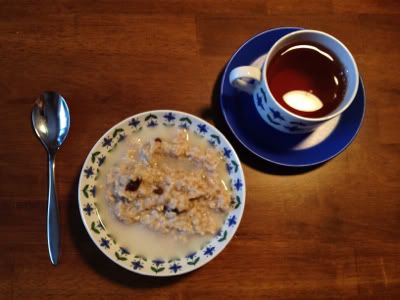 Rain. Babies. Family. Highways. Forests. Food.
I collapsed into bed on New Years at 10pm, just wanting the year to be over.
The holiday didn't feel the same this year. I just didn't care.
My birthday went by in a rainy blur. Daniel didn't have a present for me on the day - it was delayed in the mail. It rained. We tried to go for a scenic coastal hike in Ecola State Park (Cannon Beach, OR), but dense fog obliterated any potential views. Dinner was spelt pasta with jarred organic tomato sauce laced with cubes of fried tempeh - things that were on sale in the natural foods aisle in Fred Meyer. I guess it kind of goes with turning 31. A nothing number. A nothing day.
Christmas has become awkward. My family shrunk from plus or minus fifteen (depending on how many of us kids were in relationships) to a weak five due to deaths, family rifts, and my sister's singledom. I pushed for us five go away somewhere for two nights - over to Qualicum Beach or Parksville or something - just to get everyone out of the house. Spend the gift money on a two bedroom suite. Get take-out for Christmas Dinner. They weren't interested. Instead we sat around getting irritated by each other while us kids made a dent in the stale liquor that my parents have stockpiled since the 80's.
Boxing Day at D's parents house was just as bad. Everything in their house is brand effing new, and then they complain that they can't retire yet. We're eating dinner on new plates on a new table in a newly reno'ed kitchen, and I'm thinking that I liked all of the old stuff better and that there was absolutely nothing wrong with any of it. GAH!
To make things worse, D and I are cash poor due to an unexpected car repair and some other things that wrecked the cash balance. Like, seriously, things are brutal, and we shouldn't have gone on a holiday, even tho it only cost us two extra tanks of gas and $200 in yurt fees. D's Mom is talking about how she is going to get a new stand mixer, and I'm not sure how I'm going to pay for the groceries in January. Things will smooth over in a few months, I'm sure, but it's just stressful right now. This is D's last semester, and then he should start working and contributing to the joint expenses, so I just have to do damage control for the next six months or so and then things should begin to improve.
And then I was feeling barfy last week, and I started to panic that maybe all of the babies that I spent time with in the last month are contagious. A baby shower with about 15 girls, half of them either pregnant or breast feeding. Babies in all stages of everything. Me standing awkwardly by the food table. Watching my mom bounce a babe on her knee, knowing that she is jealous of the other grammies.
We meet up with friends on Main St for dinner. Amazing Indian food, dark and exotic, sitting on a little rug covered bench. Hipsters lined up out the door. So there's a reason that we're having the wedding so quickly... we're pregnant! he says, reaching over to pat her 10 week old tummy. After dinner, we go to a movie at the Park. We're standing under the marquee and rain pounds down. Vancouver rain. I'd nearly forgotten about Vancouver rain. In the movie, in the darkness, I sleep. What is wrong with me?
Home now. Weather swings from minus nineteen to plus five overnight. Listless and unmotivated. Skiing half-heartedly up over the black diamond run at Otway. Alf climbs into my lap, needy after two weeks at boarding.
This is a new year. There are so many exciting things that are going to happen this year. There is so much greatness on the horizon. Cheer up, for god's sake, this being miserable thing is getting old.

�