Friday, Aug. 08, 2008 @ 7:45 am
Deteriorate
---

I had such a good day on Tuesday that quickly deteriorated into something that I don't know how to get out of.

I've slept on the couch all week, incapable of sleeping beside him. I don't know what happened, but I just can't stand him. I just want to be alone.

I'm so tired of cleaning up after him. Of coming home to a wet bathroom, wet towel on the bed. Cereal bowl on the table. Clean laundry, that I folded last week, in a heap on the floor. These 'small things' have irritated me for ages, and he hasn't taken me seriously when I ask him to clean it up.

I went for a long run around the lake on Wednesday because I didn't want to have to spend the whole night with him. He went to his friends house to help with renos, leaving the house a complete mess for me to come home to.

I'm telling him straight to his face, I'm dead serious about this. And he asks what this is really about. THIS is about THIS!

It's so hard to know if I actually love him anymore. A long time ago, we talked about how sad it was when people in a relationship stopped holding hands. Well, here we are.

Do they all deteriorate like this?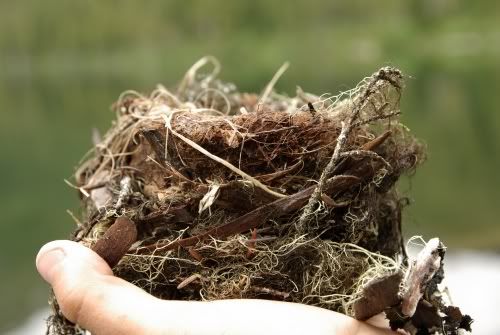 �